Year 1
11th January 2019
In Year 1 we have been exploring diary entries and learning more about 3D shape. We have started our new topic of seasons and have been looking at the trees to explore how they show us the changes through the months.
Finally, we hope you all had a lovely Christmas and New Year and would like to take this opportunity to thank you all for your cards, gifts and kind wishes.
'This week Mr Stuck will be going home with Kal for the weekend. Kal has shown hard work and resilience in their Maths work. We are very proud of him. Well done Kal.' Teja and Hannah Growth Mindset Representatives.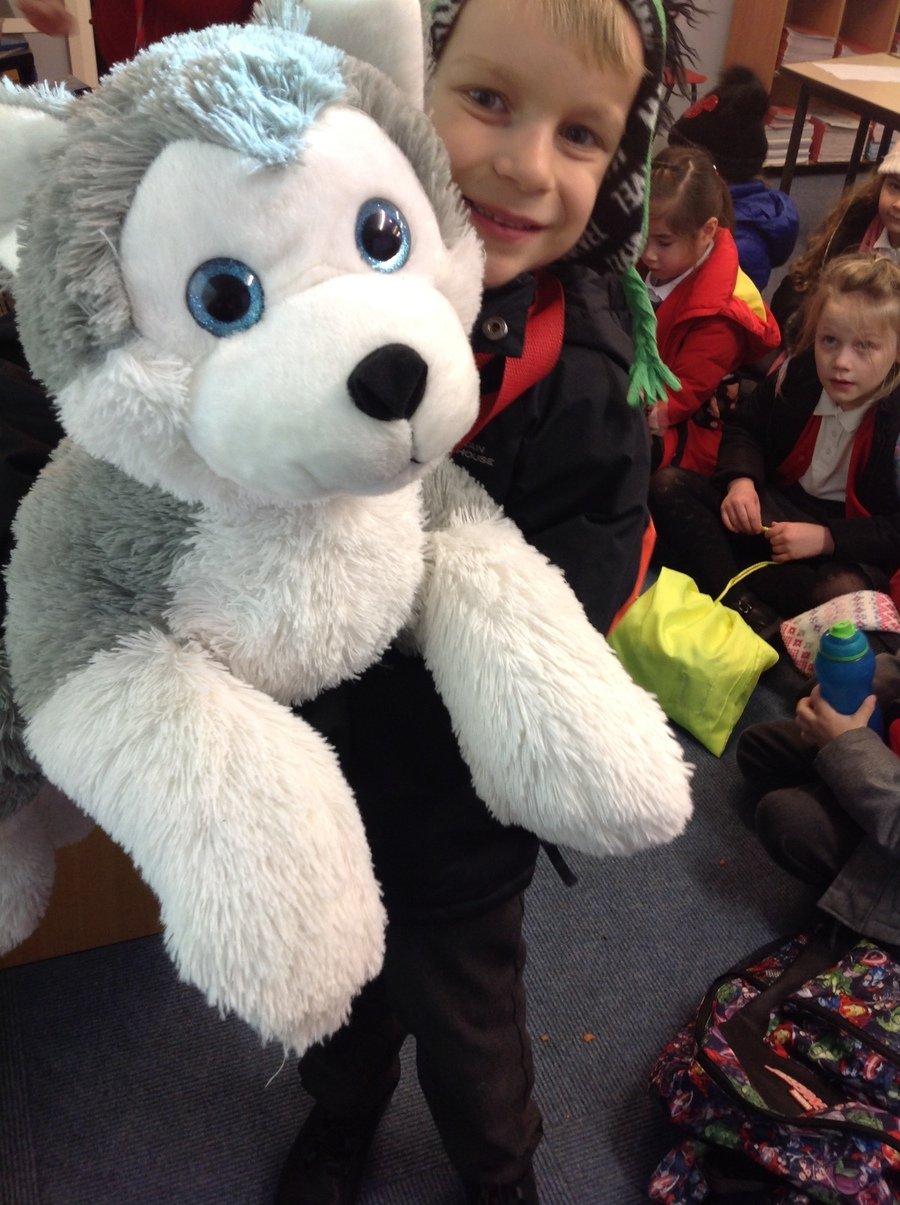 21st December 2018
In Year 1 we have had a very busy week of Christmas fun. We have sang our hearts out for the Nativity, cheered at the actors in the pantomime and danced away at the Christmas party.
In class we thought about the gifts that we have and the gifts that we truly wish for (including some extras). We have made magical reindeer food (this is for magical reindeer to eat only - not for any other animal and not for children). We have made cards and enjoyed experimenting with the glitter (sorry everyone).
It has been a fantastic week and a lovely term. I would like to take this opportunity to say thank you for your support and to wish you and your families a very Merry Christmas.
14th December 2018
In Year 1 the children have been learning about the Wise Men and considering the gifts that they would give to Jesus.
Rehearsals for the Nativity are well underway and we are all excited for you to share this special moment with us.
We were very lucky to receive another visit from Monty the dog who shared a story with us.
'Congratulations Harry. This week he has had an excellent growth mindset moment during his writing. He should be very proud of himself. He is taking Mr stuck home this week.'Teja and Hannah Growth Mindset Representatives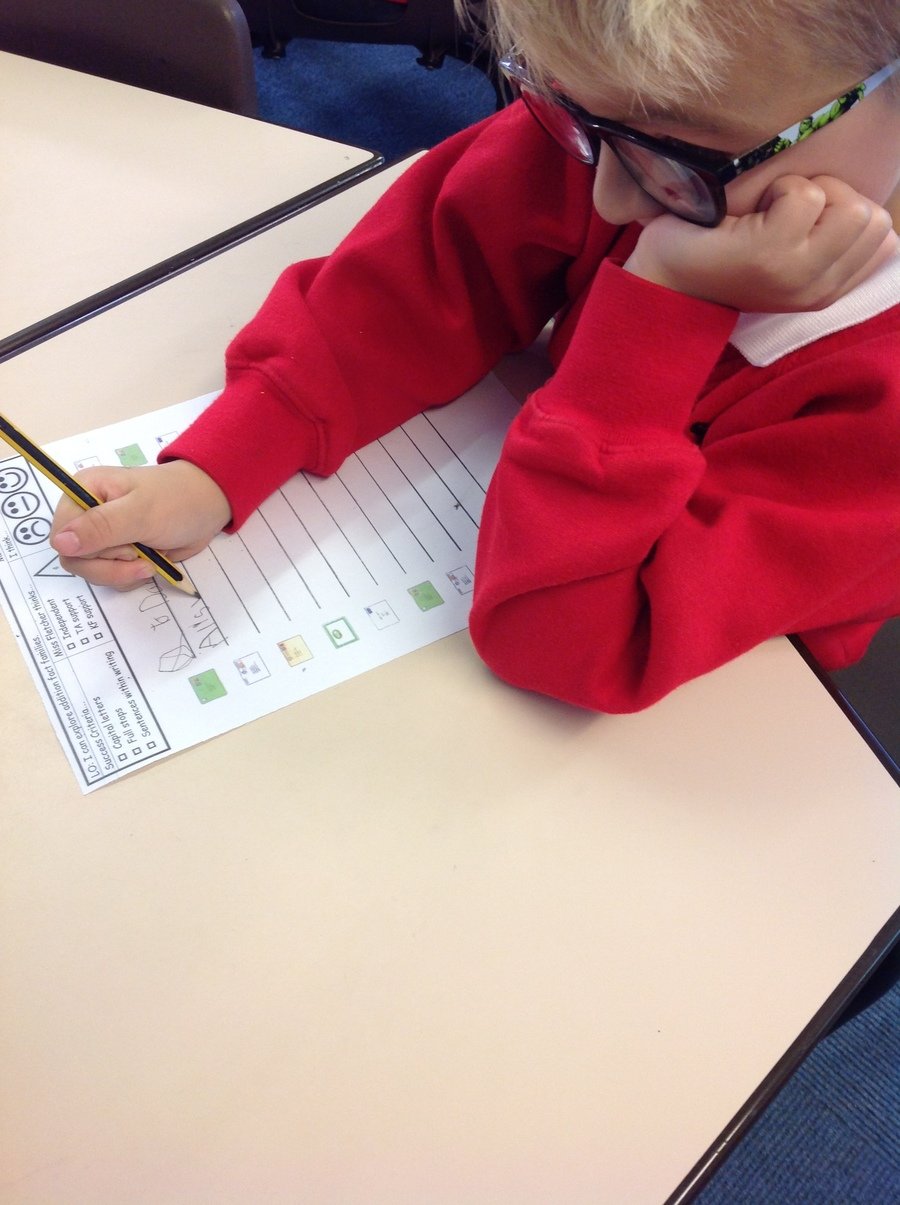 7th December 2018
This week Year 1 have been busy writing letters to the Jolly Postman about what they remember from the story. In Maths we have been learning how to subtract using their counting beads. In the afternoons they have been learning the meaning of the Epiphany and practising for the Nativity.
'This week James will be taking Mr. Stuck home with him because he was stuck in English. With some hard work he managed to complete his English work by himself. Congratulations to James from the Growth Mindset Champions.' Teja and Hannah Growth Mindset Representatives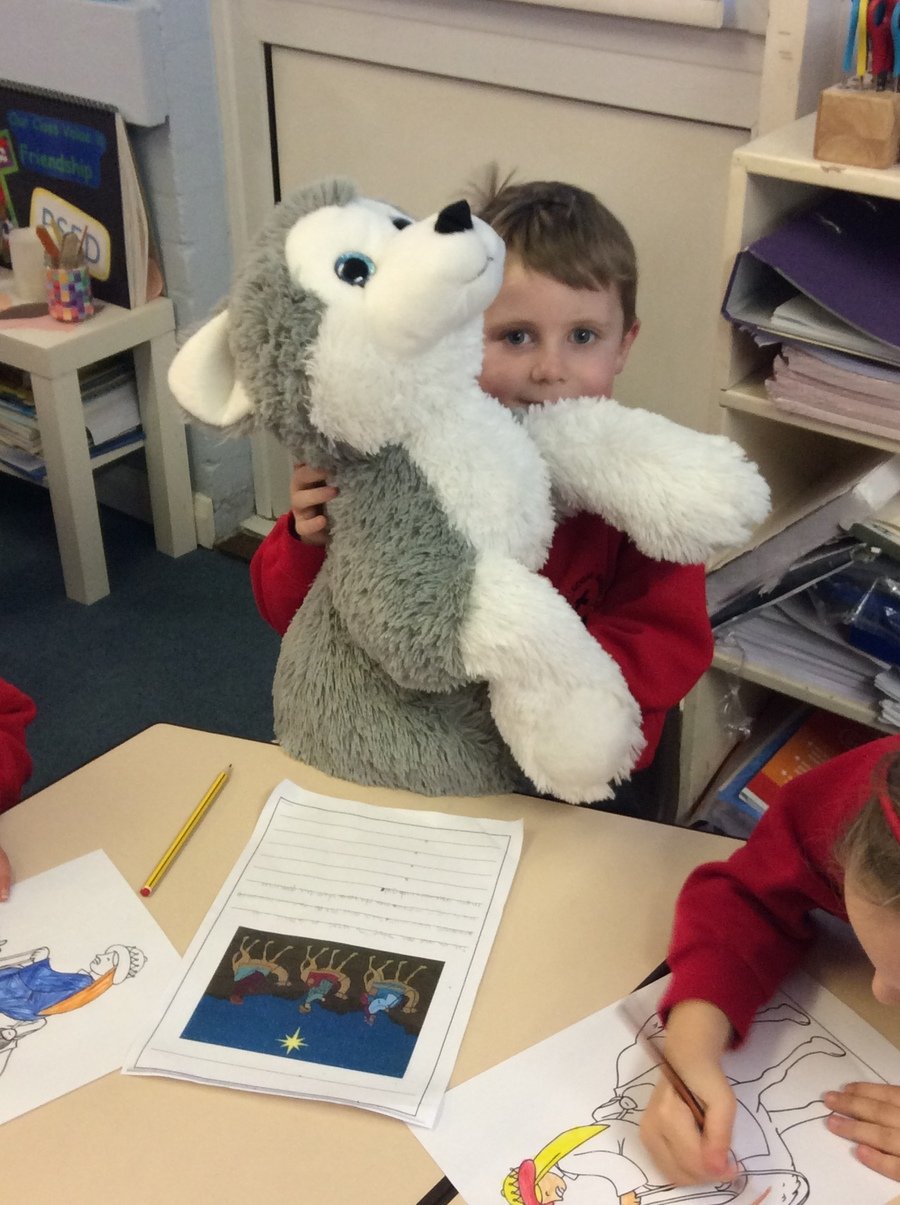 30th November 2018
In Year 1 we have a new class friend. Mr Stuck is with us to encourage us to try our best and be resilient. Sometimes we are faced with a challenge but Mr Stuck is here to remind us that it's ok to feel stuck sometimes and we can still have a go. He will be coming home each week with children who have shown resilience. He will be visiting homes with his book so that children can write in his journal to show what he has been up to.
Mr Stuck was with us when we conducted an investigation in Science. We were using materials to test which would be the best material to use for a house for the three little pigs. We used some new scientific vocabulary including transparent, translucent and opaque. We were also lucky enough to have a visit from Mad Science. This was big learning but we were resilient and had a go.
"Congratulations to Anna in Year 1 who will be taking Mr. Stuck home for the weekend. She is also taking a book home to tell Year 1 what she has done with him. Anna has won this special treat because she has shown resilience whilst being a bit stuck. She has tried very hard and she should be very proud of herself. In year 1 there are going to be more pupils taking Mr. Stuck home every Friday to take care of him, love him and get help from him." Hannah & Teja Growth Mindset Representatives
28th November 2018
This morning Mr Stuck visited Year 1 and helped some of the children who were 'stuck' in Maths. Mr Stuck encouraged the children to keep going and not give up.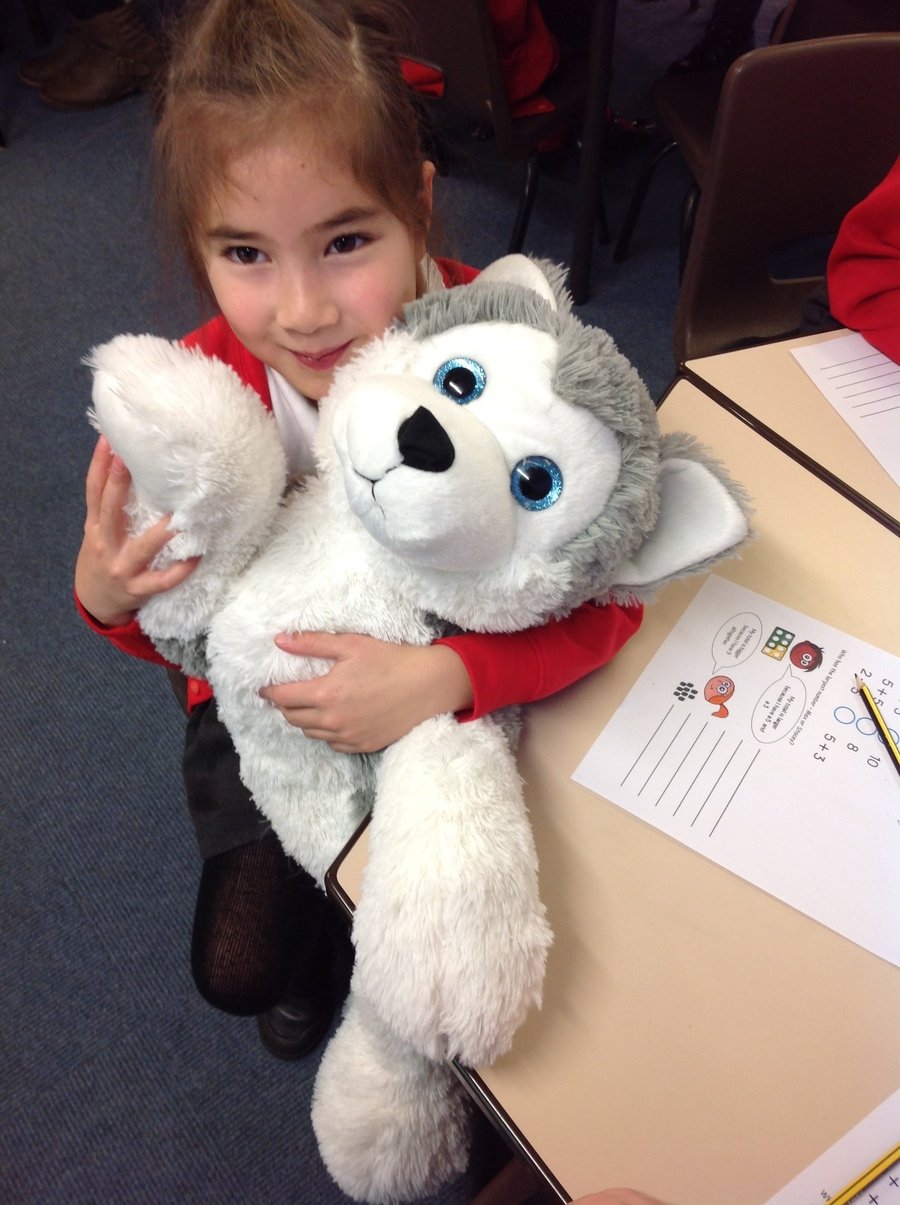 November 2018
Mr Stuck is the 'dog' in year 1. He is part of the Growth Mindset team and is there to help children keep going when they encounter a problem. He encourages them to be resilient and to put 100% effort into an activity and to recognise that they haven't got there yet but if they keep trying they will!!
23rd November 2018
In Year 1 we have been exploring different story settings. We have looked at different types of setting, compared them and have picked out some brilliant adjectives. We were also lucky enough to have a tennis taster session with Neil from Robin Park Tennis Centre to stretch our skills and explore new talents.
16th November 2018
In Year 1 we have been joining in with anti-bullying week. We learnt a lot about respect with some help from Andy and the Odd Socks. We learnt a new song that helped us to understand the meaning of the word so that we can make sure that we are respectful to everyone we meet so that we can appreciate how unique we all are.
9th November 2018
This week Year 1 have been learning all about Remembrance Sunday. They enjoyed watching a Cbeebies Remembrance day video clip that helped them to learn all about where the poppies first grew on Flanders Field. The children made their own poppies and made their leaf point to 11 o clock. All the children joined in with a minute silence at the end of Celebration assembly.
2nd November 2018
This week in Year 1 we have enjoyed investigating different types of materials. We have learnt the meaning of new words such as 'transparent.'
We have been busy investigating why things float or sink!